minerva®  breakfast bars
minerva® breakfast bars designed to be simple to plan and install.  They are pre-edged on all 4 edges and the surface is hand finished in our factory.  There is no need to re-sand the top once it is installed (except in the area around a joint or when edges are cut and profiled).
minerva® breakfast bars are wrapped in heavy duty shrink-wrap then boxed.  Each breakfast bar package includes 3 metre length of heat resistant tape to be used around hob cut outs.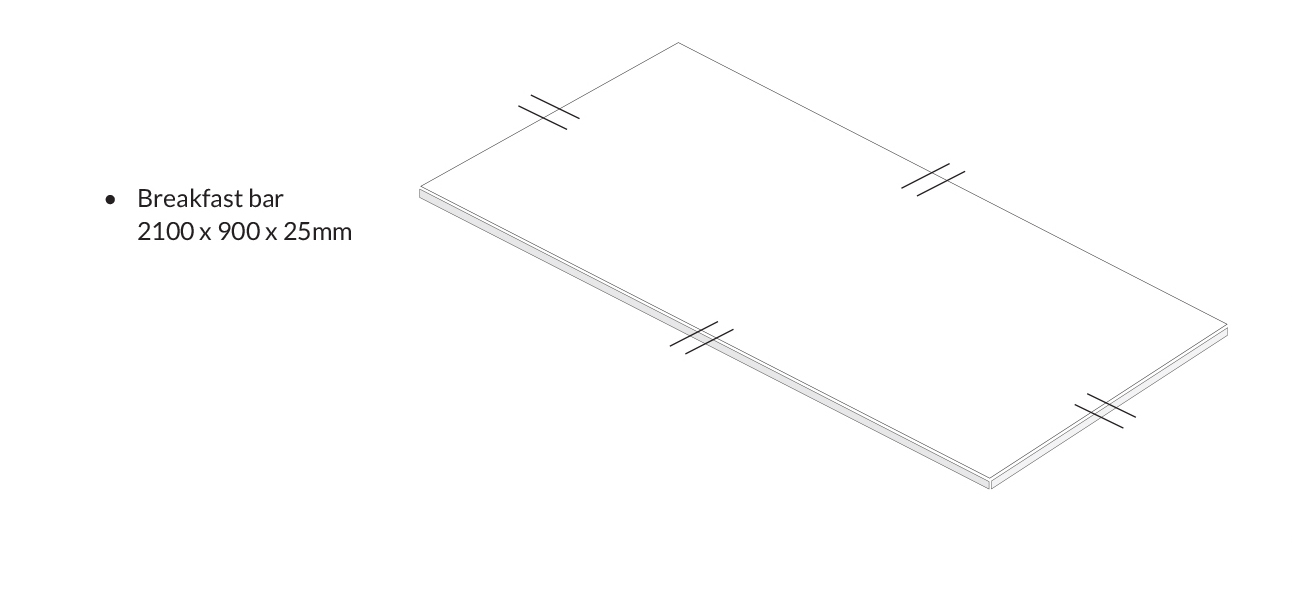 A new dimension in minerva®  
With a new island and breakfast bar, unique to minerva® Calcutta white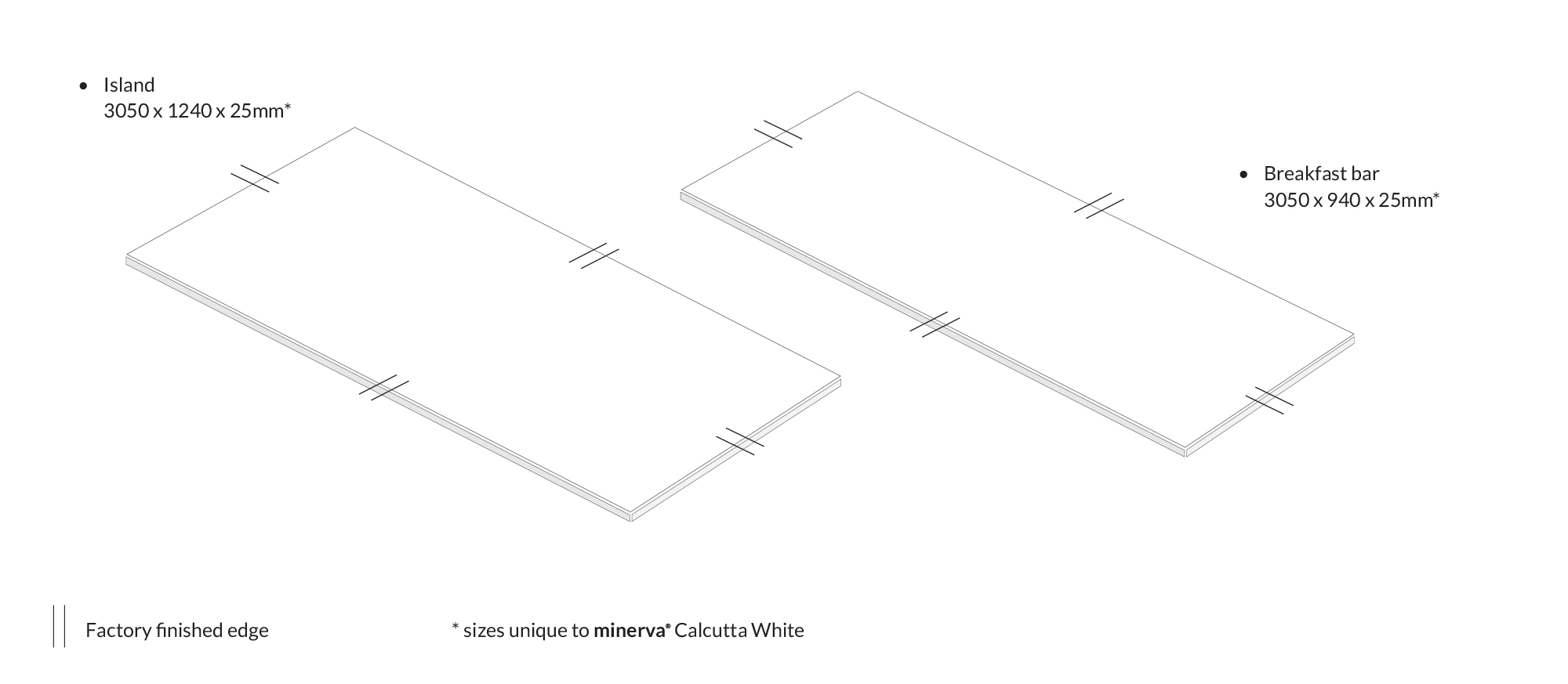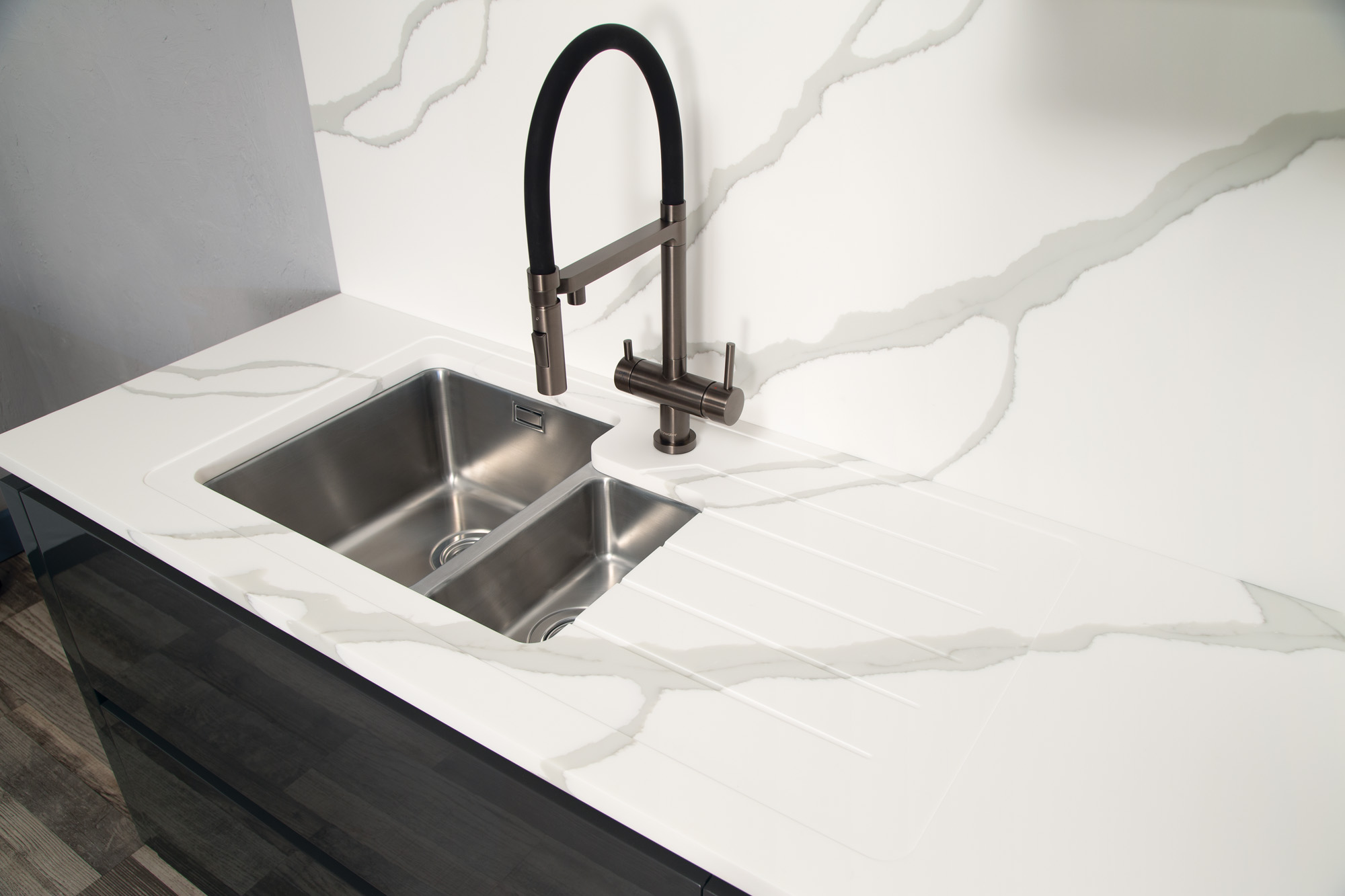 minerva® Calcutta White – shown with a 1.5l designer bowl
Due to the unique production method used to make minerva®  Calcutta White, we are able to offer larger islands and breakfast bars as a standard item. This allows the full veined effect across your feature island.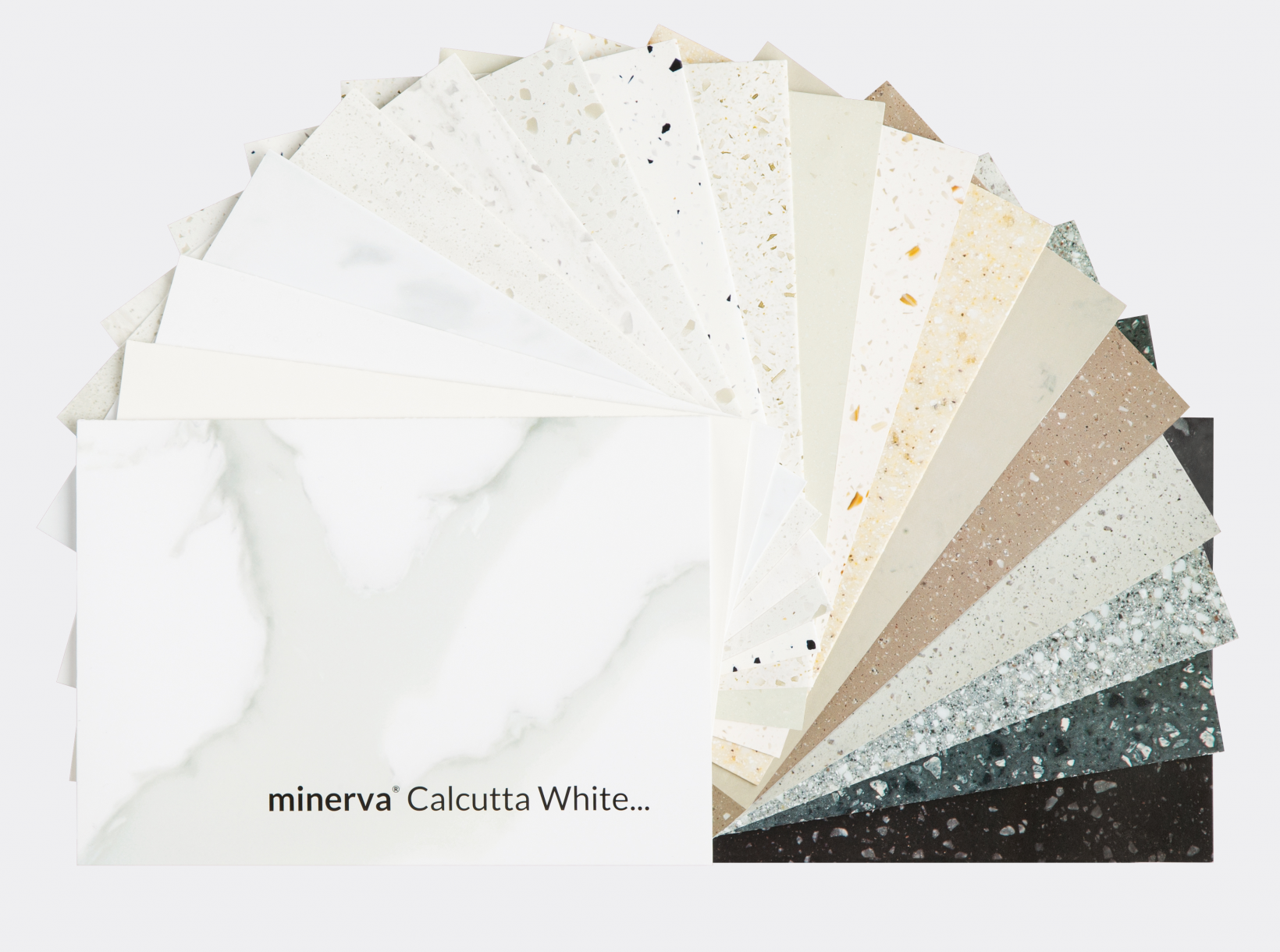 Request minerva® swatches
Websites are great but we understand the importance of being able to see the decors in your own home prior to purchase. We are therefore pleased to offer a printed swatch request service – large format colour matched prints you can use to bring your colour design together.